EFI Engine Management Systems for Engine Development Programs by OBR includes ASAP3 communication
Specialized EFI Systems for Engine Development Programs and Durability Testing.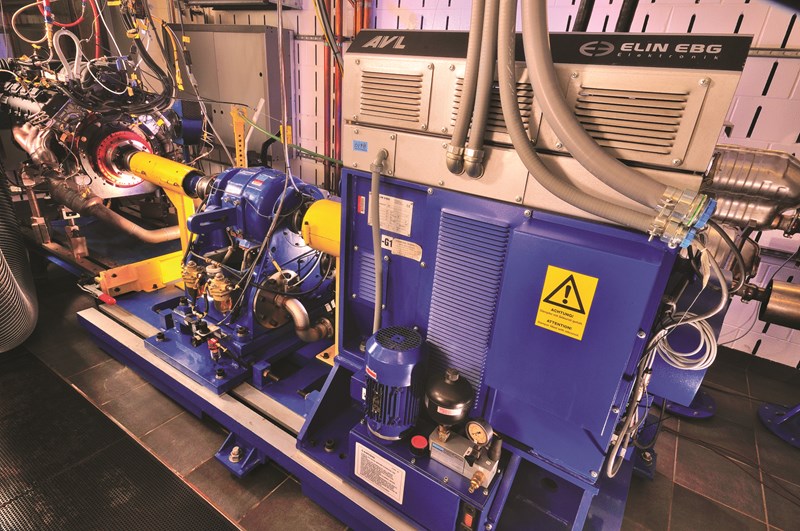 Cost Effective Generic Controller Program with ASAP3 for Automated Engine Mapping and Testing
Advantages working with OBR generic engine controllers
Cost effective ECU hardware.
Cost effective customer driven software development with short lead time.
Calibration tool included with no license.
Data analysis tool included with no license.
Quick engine configuration, start up and running.
ASAP3 option for automated engine testing and mapping.
Real time control for all engine management parameters.
Our EFI systems have been used for more than 20 years by several automotive manufacturers during development of new engine technologies and new engine generations. 
In 1999 we supplied the first systems to an automotive manufacturer.  At that time we had proved to the industry how quickly we could get even advanced engines configured and up and running in a very short time frame.
This lead to us becoming heavily involved in developing of for example drive-by-wire throttle bodies and variable camshaft timing systems - we also supplied our systems to companies developing these products, not just to the automotive manufacturer.
Our EFI systems have always been very flexible in the way we configure them for various engine types.  By changing a few flags in software our customers were able to select all important calibration parameters, such as firing angles between cylinders, cylinder numbers, cam and crank trigger patterns etc.
In combination with our self mapping fuel strategy, introduced back in 1995, it has always been easy for us to get a new engine started first time, running in closed loop at target values.  
It has always been one of our big advantages how quickly we could have the engine running, in days not taking weeks or months.  This lead us to a unique advantage, engineers could immediately concentrate on testing their components.
This development of both EFI software and hardware has become more and more sophisticated over the years. 
In 1999 we supplied systems to run one of the first direct injection engine, the 1.8 liter Mitsubishi engine.  This lead to the current state of art control pattern of the modern direct injection engine.  Our EFI units can control up to 12 cylinders with direct injection and V6 and V8 engines having a combination of up to 8 fuel injectors in the intake ports plus additional 8 injectors in the cylinder head for direct fuel injection into the combustion chamber.  Fuel delivery is controlled by 1 or 2 high pressure fuel pumps driven by up to 4 activation lobes.
Our EFI modules have built-in coil drivers for use with both inductive as well as logic controlled coils.  The systems are used by companies developing new ways of generating the igniting spark and its burn pattern for a gasoline engine.
In 2014 we introduced EFI modules which could work with the new generation of sensors, using the SENT technology of transmitting their data to the ECU by a data stream instead of the old fashioned analog sensor technology.
Our speciality has developed from simply offering a quick solution of getting a new engine started and running reliably to become a partner in developing advanced solutions.
When you opt to bring OBR in as your electronic partner for engine development systems you will have a team of engineers ready to support you. 
We pride ourselves of a very high commitment to our customers and their projects.  OBR has the know how to develop the technology you require, being hardware as well as software control strategies for new engine features - and all at a reasonable cost level. 
Systems today include these features:
- Multiple direct injection pulses
- Split between DI and PFI injections
- Boost control with e-waste gates
- Variable camshaft timing
- Random spark generator
- EGR valves
- Override feature for all settings
- Variable oil displacement
- ASAP3 Ethernet communication
- Inputs for sensors with SENT protocol
- Variable cylinder management
- Honda's VTEC
- BMW's Valvetronic
A new feature currently being introduced is our automated engine test procedure.  Using the ASAP3 function you can establish communication between your test cell computer systems with the engine controller.  This way the test cell can request specific ECU settings and the ECU can perform a test optimizing any test parameter, for example torque, speed, pressure and load.
With our in-house access to 13 engine test cells we can assist with engine development, durability testing and emission testing.