High Level Engine Combustion analyzer, easier and more accessible than ever before. 
This high level combustion analyzer is designed for any type of on-board or test-bed application, suitable for automotive, motorcycle, marine and off-road projects. New product - if you are a serious engine builder, you will want one of these!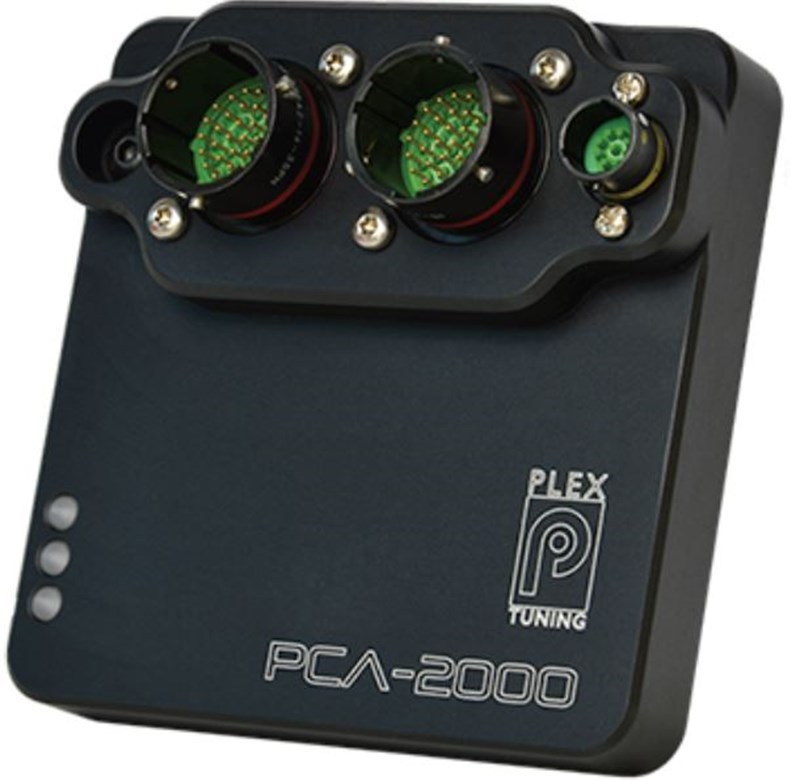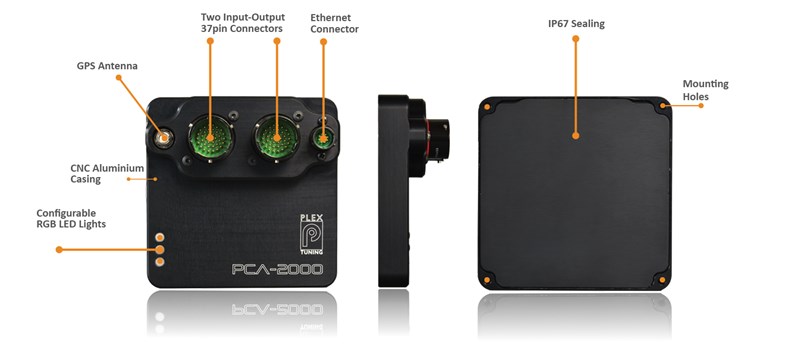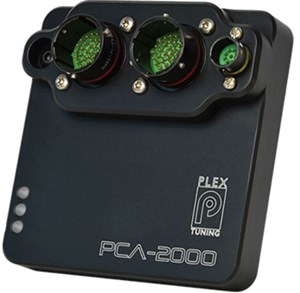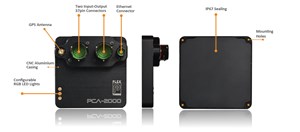 Engine Combustion Analyzer Module
Combustion Analyzer
With the PLEX PCA-2000, high-level combustion analysis is easier and more accessible than ever before.  Designed for any type of on-board or test-bed application, the PCA-2000® is suitable for automotive, motorcycle, marine, off-road and even UAV projects.  The ultra-compact IP67 sealed high-speed data-logger comes with 4 or 8 channels for combustion sensors and has additional I/Os, CAN BUS and internal sensors (50Hz GPS / 100Hz IMU) for End-to-End logging without any compromises.  It can log internally on it's 2GB memory or stream the data in real time via Ethernet.  What sets the system apart is in fact the PLEX PCA-WIN® Data Analysis Software, which not only provides unparalleled versatility, speed and customization but also helps one interpret complex data easily and derive inferences that will improve performance or reveal tough problems, not easily detectable by other means.
Description
High-Speed Analog Inputs
Up to 16x 200kHz analog inputs for combustion, intake, exhaust pressure, accelerometer and vibration sensors.
Real-time Calculation
Max. pressure & position, IMEP, knock intensity, MFB50 calculated for each cylinder and event.
Multi-purpose Inputs
8x additional inputs with selectable function: analog, digital and frequency.
Rugged Ergonomic Enclosure
High quality CNC aluminum case with IP67 sealing that protects it against weather/environment conditions.
Engine Position Inputs
4x VR/Hall inputs to capture engine position using OEM crank triggers or optical encoders.
Gigabit Ethernet
Very fast log memory download, real-time data streaming to PC and isolated operation.
Analog Inputs
8x additional low speed analog inputs for temperature, pressure, frequency and other sensors.
High-Speed Digital Inputs
8x digital inputs for capturing injection, ignition & other timing information synchronized with the engine position.
2GB High-Speed Memory
Ultra-fast internal memory for capturing combustion data at Formula 1 speeds.
Connectivity
2x configurable CAN BUS ports, 1x configurable Serial port (RS232) & 1 configurable Lin BUS.
Built-in GPS/IMU Module
Integrated 50Hz GPS module with 100Hz IMU for precise position and orientation measurements.
RGB LED LIGHTS
Three configurable LEDs to indicate operation status, logging and errors or warnings.