OBR Crate Engine Control Packs - 7.3 V8 Godzilla - 5.2 V8 GT500 - 2.3L 4-Cyl TiVCT GTDi - 7.3 V8 Godzilla 2023 - Coyote 5.0/5.2
Easy Installation - Optimized Driveability - Turn Key Control Pack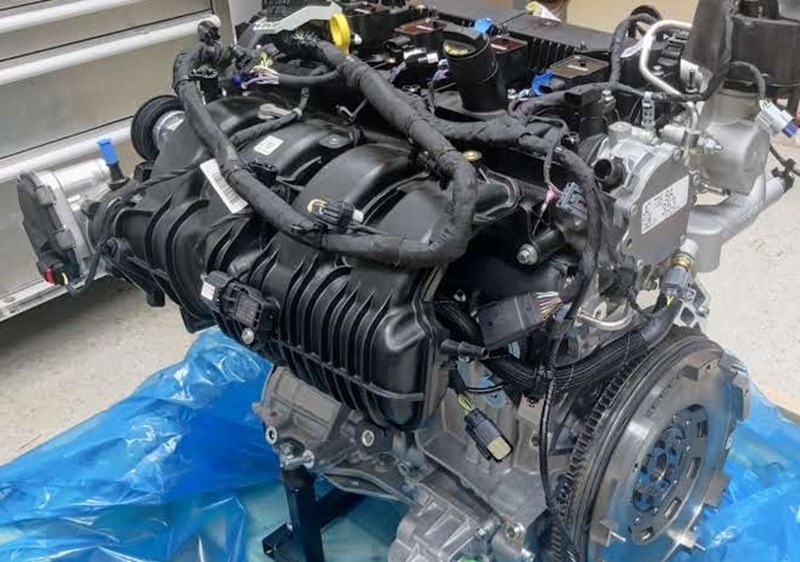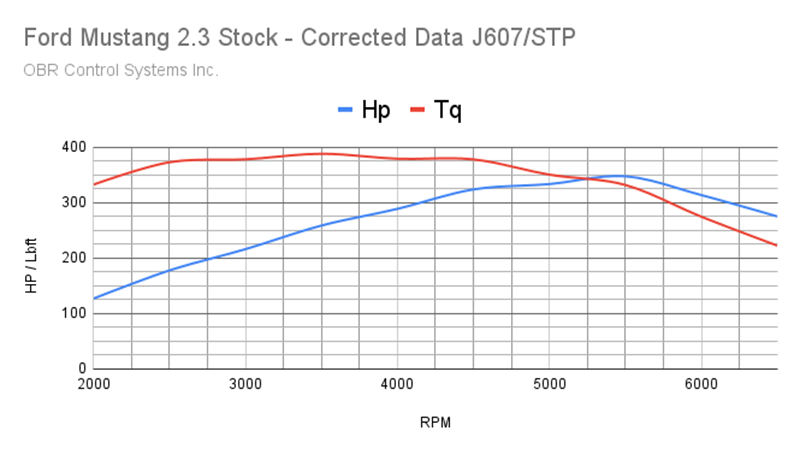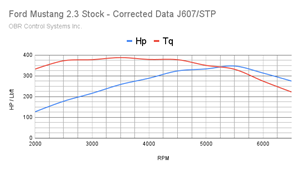 Variations
P/N#
Model
Description
Price in USD
OB210_23
2.3L TiVCT GTDi
Controller kit for Ford Mustang 2.3L TiVCT GTDi 4-cylinder engine
OB251
2.3L TiVCT GTDi
Throttle pedal kit with cable
188
OB6312-V
2.3L TiVCT GTDi
Wide band lambda sensor for closed loop fuel control
248
OB256
2.3L TiVCT GTDi
Optional ECU tune kit
516
OBR Ford Mustang 2.3L 4V TiVCT GTDi Control Pack - Coming Soon
What the base kit includes....
Our kit for the 2.3L 4-cylinder engine is based on our E5RS ECU.  This controller is specially configured to control ALL standard features on the Ford engine, you do NOT have to change or modify any sensor or actuator on the engine.
Our base crate engine kit includes these parts:
- OBR E5RS stand alone engine controller - ONE single module to control your engine, traction control and race transmission!
- New OBR high quality engine wiring harness for our E5RS controller and with standard Ford connectors for all sensors, actuators, coils and injectors.
- Power supply cable with main relay and fuse plus connections for fuel pump relay, fan relay and tach.
- E5RS gasoline calibration for the standard Mustang crate engine using standard fuel injectors, ignition coils, throttle body and all sensors.  Loads of power and torque.
This kit controls all standard sensors, coils and actuators:
- The standard drive-by-wire throttle body, reading its data stream directly.
- Variable camshaft timing in closed loop.
- Standard ignition coils.
- Works with standard base model turbo charger.
Installation:
Installing our control pack is straight forward:
- Fit our new engine harness, it comes complete with original connectors, nothing to modify on the engine.
- Plug the throttle pedal in.
- Plug the included power supply harness into the engine harness power connector.
- Connect the two power supply wires according to the instructions.
- Connect the fuel lines and adjust your feed fuel pressure to 58 psi.  Use premium gasoline only.
Your engine is now ready to be started, no calibration or adjustments are required. 
We have done all the hard calibration work.
What to expect performance wise...
All our calibrations are developed to optimize performance, drive ability and fuel economy.  We have spent hours and hours on fine tuning the calibrations we offer for various stages of performance for the 2.3 engine.  One thing to bear in mind when looking at power and torque figures is to look at how the engine was tested.  Typically the engine is tested without the alternator active and without the exhaust system from the vehicle.  We test engines having the original water pump active. 
Furthermore, automotive manufacturers claim their performance data according to the J1349 norm while the motorsport industry uses the J607 norm, also called STP for Standard Temperature and Pressure  This norm specifies different conditions than the automotive norm and therefor the power rating figures are slightly higher then for performance according to J1349.  So, power ratings advertised will therefor be higher than what is originally claimed for the engine.
That said, with our calibration for the standard crate engine we found, in accordance with STP:
Maximum power:     348 hp  @ 5,500 RPM
Maximum torque:    389 lbft @ 3,500 RPM
Connection to instrument cluster:
Our ECU can send data via CAN to almost any instrument cluster which have a CAN link for importing data.
We are building a database for instrument clusters for which we have confirmed they will function with our ECU.  Please contact us if you are in doubt whether your cluster is able to import data via CAN and how to set it up.
*BREAKING NEWS*  -  *BREAKING NEWS*  -  *BREAKING NEWS*
We are working on an update of the software which will add a true OBD II port to the system. 
With this option you can plug any OBD II scan tool into the connector on our wiring harness to read engine data. 
You will also be able to connect a stand alone display module which is prepared for OBD II communication.
Where to purchase our 2.3L 4-cylinder TiVCT GTDi control pack:
Our kit is supplied through selected specialist dealers across the country, these tuning shops can access E5RS's software features.
So if you are thinking about modifying your engine, for example by fitting a high performance camshaft, fitting a supercharger or going for a turbo solution, our kit is easily updated to accept such changes.  Ask us about these performance updates.
Dealer inquiries are welcome.
Emissions
These parts are legal for sale and use on uncontrolled (Non-Emissions Controlled) vehicles and on off-road racing vehicles ONLY.
WARNING: It is against the law to install these parts on an emissions controlled vehicle
All OBR products are exclusively manufactured for racing purposes. Installing these products on any vehicle eliminates the legal use, in any capacity, on public roads/highways and may be subject to fines and/or criminal liability as per the Clean Air Act.