Power control modules
The intelligent control and distribution of battery power in a modern racing car. The PCM is an innovative, intelligent and programmable solid state module that replaces relays and circuit breakers, simplifies wiring harnesses and provides diagnostic capabilities.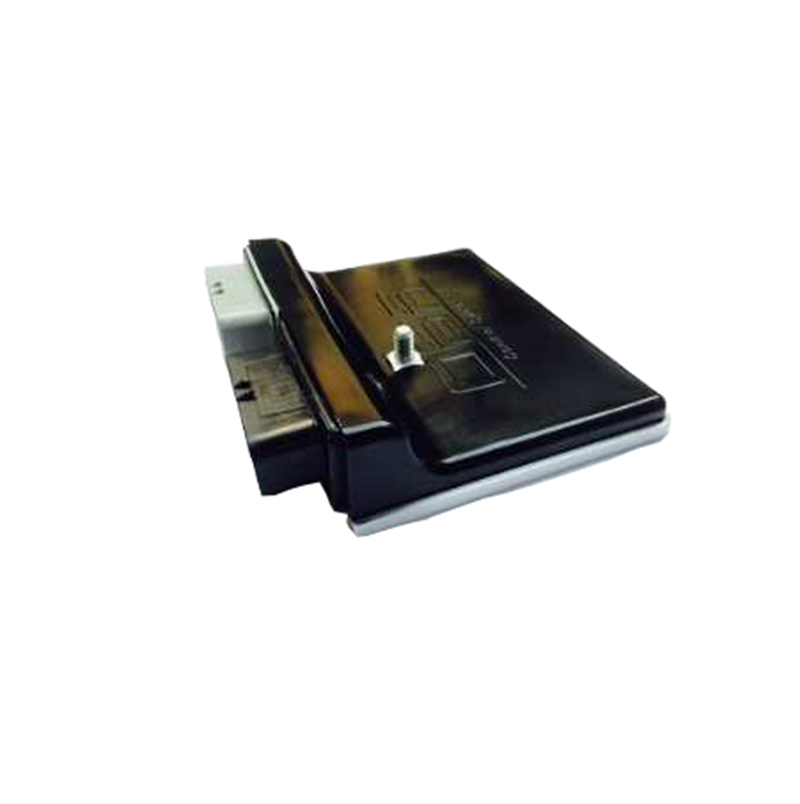 Variations
| P/N# | Model | Crank And cam Trigger |
| --- | --- | --- |
| OB967 | 34 channel PCM LITE power control module | Fully programmable solid state module |
PCM Lite Power Control Module; 34 channels
Inputs (16 physical + 64 CAN)
8 x analog 0-5V inputs
8 x digital  (inputs triggering on: low / open / high)
2 x CAN ports with 64 CAN channels (software selected CAN termination) with routing between ports
1 x reset switch
Outputs (34 individual)
22 x high side power outputs (typical 8A continuous), max 300 Hz PWM
8 x high side high power outputs (typical 20A continuous), max 300 Hz PWM
2 x high side wiper motor outputs (typical 15A continuous), max 300 Hz PWM
2 x half bridge high power PWM outputs 15A continuous (low+high side - Full H-bridge), max 25 kHz PWM
In-rush current capability 150A
Multiple outputs can be grouped for extreme high current applications
Please note that the maximum recommended current draw per channel is limited by the
connector contacts - not by PCM2's driver stages. We have rated the individual channel's
current draw in relation to the connector manufacturer's specifications.
Please note that the maximum recommended current draw per channel is limited by the connector contacts (17Amp) - not by PCM lite's driver stages. 
Dimensions
Dimensions (very small and light)

Weight 750g (26 oz.)
236 x 118 x 39mm  (9 1/4" x 4 5/8" x 1 1/2")
Aluminum heat sink and plastic cover

2 automotive connectors with gold plated terminals
---
Infobox
About Power Distribution
In the past, a production car uses relays and fuses or circuit breakers to protect the electrical system from short circuit damage and even fire in case of a fault in the wiring.
Such a system is not suitable for use in a competition car. Relays and fuses are exposed to a harsh environment of heat and vibration which can cause unintended electrical shut downs. Furthermore, the wiring for fuses and relays are often very complex and this makes fault tracing complicated, in particular if errors happen during competition.
In the modern world of electronics we have for many years done away with these vulnerable components and have replaced them with computer controlled modules. Instead we have a microprocessor that monitors switch requests, current draws and load conditions. OBR systems do not just shut down if there is a fault, they evaluate and analyze the cause of the failure and then reset failed channels automatically and test the outputs.
OBR's award winning PCM2, the new PCM LITE and the compact PCM AC power control modules (sometimes referred to as PDU or PDM) take the whole Power Control Module concept much further than conventional modules. Based on our experience and success with developing power boxes, OBR PCM's are very powerful, flexible and technically advanced modules. OBR PCM2, PCM LITE and PCM AC are huge steps ahead of our competitors, in technology, features and their very high current handling ability.
Our PCM modules provide an effective and inspired alternative to conventional relays, circuit breakers, fuses and wires that can so often be a tangle of complexity and untidiness around a typical racing car's power junction box.
Furthermore, they monitor status, temperature and current draw for each individual output, an effective tool in detecting and preventing faults.
OBR PCM's have all been designed to handle very high inrush currents as well as high continuous current handling. The inrush current is drawn in the instant when, for example, a fan is switched on or the paddle shift air compressor starts. Our PCM's are capable of handling this kind of current draw of up to 300A over a short period of time.
With PCM2, PCM LITE and PCM AC OBR provide the user with modules which can handle virtually limitless event based configuration options. By having the control logic arranged around user defined events it is the intention to offer an almost unrestricted control strategy to the end user.
OBR supply PCM LITE with a pre-configured setup ensuring a simple and straight forward installation – but still offering the user full access to write the control logic.
When evaluating power control modules it is very important to judge the weight of a module correctly. To handle high currents and to dissipate the heat associated with these high currents, the module should feature the highest content of copper feasible within the design rules.
When it comes to selecting a PCM powerbox, remember the lightest unit is very likely not the most reliable!
---
About Membrane switch panel
OBR membrane switch panels (MSP) are designed to simplify the installation and reduce the wiring complexity of a traditional switch panel in a race car.
These intelligent programmable panels offer improved driver visibility, simplified cockpit layout, and complete post installation flexibility. 
Panels offer 8 to 20 switches with momentary or latching conditions, as well as up to 3 analogue inputs all exported over a simple single Deutsch ASL Autosport connection. 
Each switch panel is backlit via an inbuilt electroluminescent layer, this can be automatically dimmed in the software or adjusted over CAN bus. To ensure even greater visibility during long distance races, the panels can also feature UV-florescent inks for button surrounds and labels. 
40 red/green LED switch status lights with local or closed loop feedback control provide excellent diagnostics and a clear indication of switch status.
OBR switch panels can be supplied in many layouts from file or designed to suit customer's individual needs; customized colour graphics, labels, switch mounting holes and logos are encouraged. 
---