OBR Crate Engine Control Packs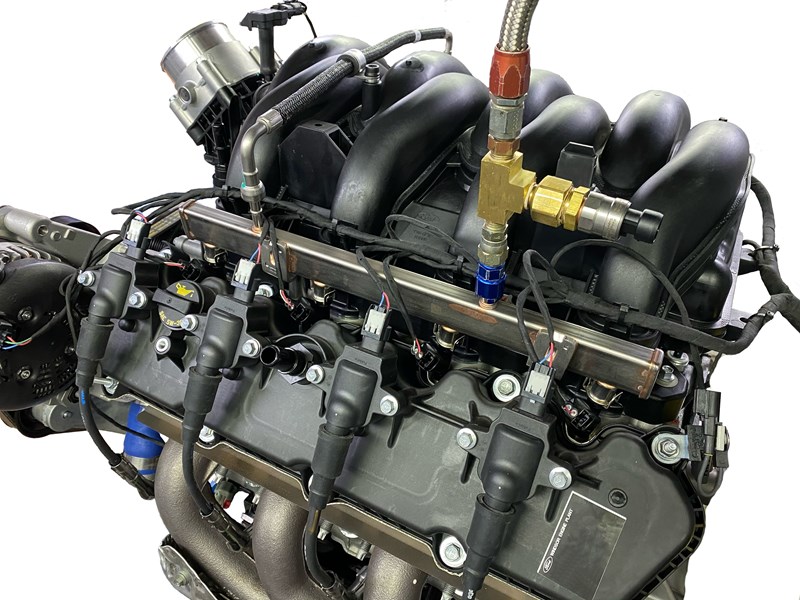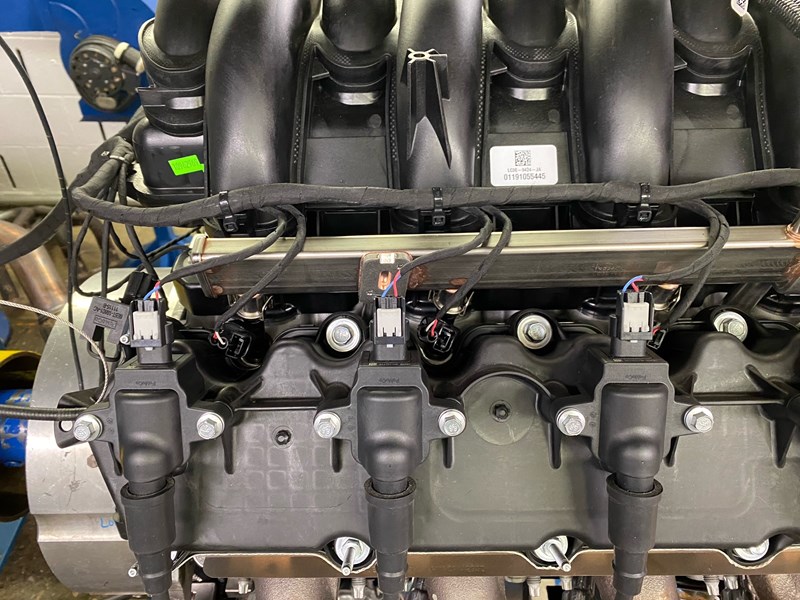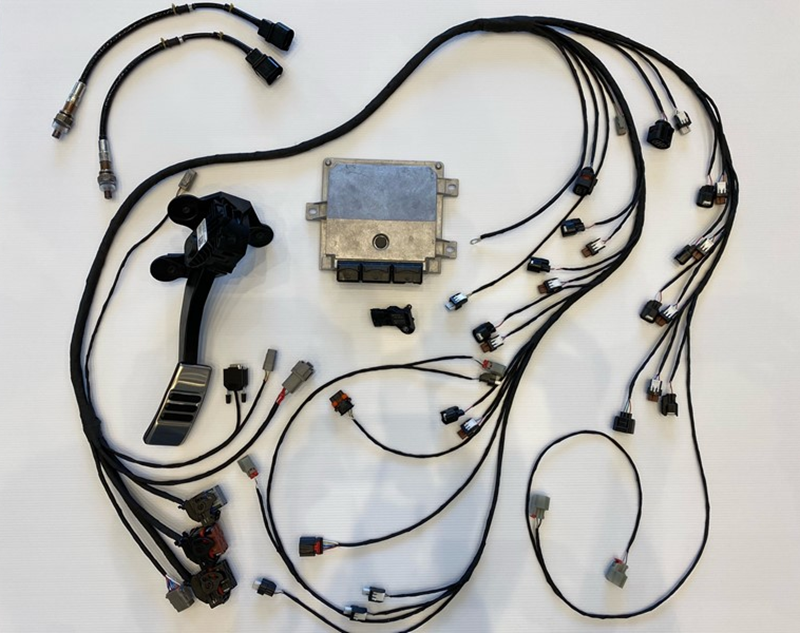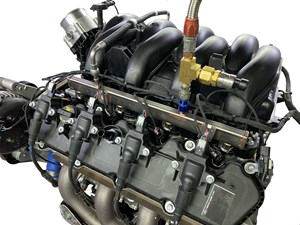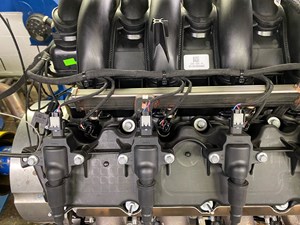 Variations
| P/N# | Model | Description | Price in USD |
| --- | --- | --- | --- |
| OB202-G | Godzilla | Controller kit for Godzilla crate engine | 3550 |
Ford 7.3 V8 'Godzilla' Crate Engine Control Pack
What the kit includes....
Our kit for the 7.3 V8 'Godzilla' engine is based on our E8G ECU.  This controller is specially configured to control ALL standard features on the Ford engine, you do NOT have to change or modify any sensor or actuator on the engine.
Our base kit includes:
- OBR E8G stand alone engine controller
- New OBR high quality engine wiring harness for our E8G controller and with standard Ford connectors for sensors, actuators, coils and injectors.
- E8G calibration for the standard crate engine using standard fuel injectors, ignition coils, throttle body and all sensors.
- Bosch TMAP air pressure and air temperature sensor used for calibration.
This kit:
- Controls the standard drive-by-wire throttle body, reading its data stream directly.
- Controls the variable camshaft timing in closed loop.
- Controls the variable oil pressure in closed loop.

Kit options include:
- Power relay and fuse box, controls for main power relay, fuel pump and cooling fan
- Ford drive-by-wire throttle pedal with wiring
- Optional closed loop fuel control by adding 2 x wide band lambda sensors to the kit.
- Fuel pressure sensor
- Upgrade kit with injectors, new TMAP sensor plus upgraded calibration for boosted engines
Connection to instrument cluster:
Our ECU can transmit any measured or calculated data to almost any instrument cluster which have a CAN link for importing data.
We are building a database for instrument clusters for which we have confirmed they will function with our ECU.  Please contact us if you are in doubt whether your cluster is able to import data via CAN and how to set it up.
Where to purchase our Godzilla control pack:
Our kit is supplied through selected specialist dealers across the country, these tuning shops can access E8G's software features.
So if you are thinking about modifying your engine, for example by fitting a high performance camshaft, fitting a supercharger or going for a turbo solution, our kit is easily updated to accept such changes.
Emissions
These parts are legal for sale and use on uncontrolled (Non-Emissions Controlled) vehicles and on off-road racing vehicles ONLY.
WARNING: It is against the law to install these parts on an emissions controlled vehicle
All OBR products are exclusively manufactured for racing purposes. Installing these products on any vehicle eliminates the legal use, in any capacity, on public roads/highways and may be subject to fines and/or criminal liability as per the Clean Air Act.